ASSOCIATE DIRECTORS
ERICA SCHWARTZ-HALL
Co-Associate Director, Chapter Meetings
Erica's passion is to help leaders shine in life and work by collaborating with them to create meaningful change in their lives and the lives of those they touch.   She works with leaders to align intention and action to create and sustain a culture of leadership, accountability and trust that drives engagement and accelerates performance.
For the last 6 years, she has had the privilege of coaching 500 + leaders through Leadership@MARS 2 North America working with a diversity of talented managers from shift leads in manufacturing plants to a Global Director of Agronomy to Medical Directors for Banfield Pet Hospitals to IT professionals to their leadership development and drive high performing teams.
Erica believes in democratizing leadership - that people everywhere regardless of situation should have access to leadership development.  To that end she has worked with Maplewood Leadership Development, a group that provides leadership programs on a sliding scale to communities in NJ. She coaches in Ethiopia with the Center for Creative Leadership and has co-facilitated TransitionWorks, a ministry for helping people in transition.
Erica also facilitates Accelerated High Performance, a framework for accelerating and sustaining Cultural Leadership in organizations with T2Partners, LLC.  She recently trained as a virtual facilitator on the adobe connect platform and has converted face to face learning into interactive virtual learning modules.
Prior to coaching, she has 16 years of theatrical stage management experience in non-profit regional theater and commercial theater on Broadway.   And two years as the studio manager for a NYC 3-D design firm.  She and her family recently moved to South Pasadena, CA.  When not working, Erica loves spending time with her three sons and hubby, reading, cooking, gardening and helping her sons shine their light on the world.
PAUL SHADI SANBAR, PCC
Associate Director, Coaching Cafes
A Fortunate Series of Over-corrections, both the title to his upcoming book and his personal narrative that sets the foundation for his belief in the possibilities of positive change from the power of small shifts in our mindset, Paul is relentless in his empathic aspiration to live each moment of his life -just above average- and to leave this place just a little better than he found it.
A Launch Coach, BetterUp Associate Coach, workshop facilitator and assistant trainer with his alma mater, Erickson Coaching International, Paul has over a decade of personal and professional development experience, initially as a psychotherapist and now as PCC level coach with the ICF.  Whether as a coach, a writer and performance poet or with his work at The Guerrilla Experience, Paul's coaching mission has been focused on bringing transformative experiences to the masses and disrupting people's perception of coaching and development.
Prior to receiving his Master's in Psychology, Paul attained his BSc from the University of Southern California's Marshall School of Business and then spent many years in market research and business development for various tech startups in Silicon Beach where he first realized how much he enjoyed finding solutions for our most powerful device, our minds. Learn more about Launch Coaching with Paul www.paulsanbar.coach
KYMBERLY AKOURIS
Associate Director, Communications (Video)
Kymberly is a professional lifestyle coach and small business consultant in the greater Los Angeles area. Her coaching focuses on helping clients find their authentic selves through mindfulness practices, meditation, cognitive-behavioral practices, and time-tested evidence-based principles. Kymberly holds a Certification in Comprehensive Evidence-Based Coaching, a master's in human development, an MBA in Leadership and Management, and Marketing, and has an ACC designation. She is currently pursuing her Ph.D. in Human Development with a concentration in Evidence-Based Coaching at Fielding Graduate University. Kymberly previously contributed to the workforce in the capacity of Corporate Director of financial aid and, finally, campus president for a local private post-secondary school system. She now works as a small business consultant in social media marketing, coaching clients to social media independence. Kymberly's research study is around well-being coaching in underserved communities for her dissertation. She lives in Azusa, California, with her husband and dog and enjoys her grandchildren and Catan's strategy.
CHRISTY VILLASENOR
Associate Director, Communications (Social Media)
Christy Villasenor is multi-certified coach and strategist - Certified Life Coach, Certified Master Marketer and Certified Dubsado Specialist - currently making her impact in the world helping entrepreneurs discover their unique productivity and motivation needs through self-discovery and success strategies as well as streamlining their business systems so they can enjoy the life they are creating.
As a coach living in Los Angeles, CA, Christy helps entrepreneurs to step into their power and honor their whole puzzle. She challenges and guides them to see that they are more than a label. With her holistic approach to coaching & consulting, she works with her clients to balance personal and professional goals while keeping the momentum moving forward. You can find her on Facebook & Instagram at Good Things Indeed or 
www.christyvillasenor.com
Matt Mills, MA, ACC, CPC, ELI-MP
Associate Director, Membership
Matt Mills, MA, PCC, CPC, ELI-MP is an experienced coach, speaker and writer who helps burned-out professionals navigate through the crossroads of their career so they can take bold steps to achieve fulfillment and success in their work and beyond.
Matt has years of experience working with individuals at various stages of their careers, bringing practical expertise in guiding professionals to a thriving career path that is meaningful and more authentic to their best selves.
Prior to becoming a professional coach, Matt has worked in the entertainment industry as a film development executive, and in higher education as a career counselor guiding aspiring creatives in their career paths.
Matt's background, training and experience as a professional coach has helped hundreds of individuals take leadership to discover more fulfillment, freedom and purpose in their work, and reach the next level of personal and professional success - on their terms.
Matt holds a Master of Arts degree in Guidance and Counseling from Loyola Marymount University, is an iPEC trained Certified Professional Coach (CPC), and is a Professional Certified Coach (PCC) through the International Coaching Federation (ICF).
When not busy with his professional pursuits, Matt enjoys the Southern California lifestyle with days at the beach, staying active and training for his next marathon, and exploring the diverse culture of Los Angeles with his wife Alyson.
LISA PERLMAN, PCC
Co-Associate Director, Special Interest Groups (SIGs)
Executive Coach, Facilitator and Organizational Development Leader.
Experienced Leader with a demonstrated history of over 30 years in the hospital & health care industry.
Skilled in Coaching, Team Building, Management, Healthcare Management, and Healthcare Administration. Highly skilled HR professional with a master's degree in both Social Work and Evidence Based Coaching/Organizational Development and Leadership as well as an ICF Certified PCC Coach.
DEBORAH (SUNNI) SMITH, MS, JD, LLM, PCC
Associate Director, Special Events
Sunni provides transformational executive coaching and consulting around organizational imperatives such as leadership development; change management; Conversational Intelligence®; Team Advantage™; ethics; and cultural competency including, bias, equity, and inclusion principles. Her client list is both domestic and international in scope. She is an adjunct coach and facilitator with Center for Creative Leadership (CCL), while functioning as an affiliate with Executive Coaching Connections (ECC). Sunni holds a Professional Coaching Certification (PCC) with the International Coach Federation (ICF), a certification in individual as well as Group Coaching Supervision, and possesses an EMCC Supervision Quality Award.
HITOMI TAGUCHI, Ph.D.
Associate Director, Teleclasses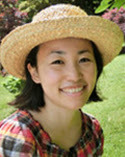 Hitomi is a former assistant professor in Chemical Engineering at the University of Rochester (New York). Her research focused on electric-field-based technology to address critical challenges in solar fuels and energy storage devices. She also found delight in sparking students' excitement in Chemical Engineering disciplines. In addition to lecturing at the university, she developed a STEAM (Science, Technology, Engineering, Art, and Mathematics) program with local high school teachers, and worked with professors in the Deaf and Hard-of-Hearing (D/HH) community to provide more opportunities to the D/HH scholars.
After 15 years in academia, Hitomi began exploring industrial sectors as a new phase in her career. She became a business development manager at a life-science equipment service company and served as the primary client-facing role in the Southwestern US territory for almost two years. Through the interaction with her clients—including facility directors, accountants, lawyers, and C-level executives—Hitomi developed a strong passion for nurturing powerful relationships.
Currently, Hitomi is an aspiring career coach and a happy jack-of-all-trades with a great passion for food and cooking. She is going through the Co-Active Training Institute's programs to become an ICF-certified coach. She combines diverse coaching skills with dynamic leadership, creative brainstorming, and engaging communication skills that she developed through her previous careers. She brings her enthusiasm and experience to her coaching practice to convert her client's confusion to clarity, doubts to inspiration, and inaction to flourishment.
JASON PRESS
Associate Director, Sponsorships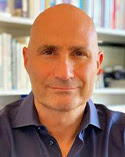 Jason specializes in "nurturing curiosity" -- tapping into clients' natural desire to explore, grow and lead.
Coming from the mad world of New York advertising, Jason has evolved from being an ad man who knows all the answers to recognize that most leaders are fully capable of making the right decisions – particularly when they have a supportive, collaborative, and creative-minded coach working with them to get past their blind spots and see new possibilities.
Prior to beginning his executive coaching practice, Jason was known for managing fast-growing and profitable creative service companies, delivering year-over-year top-line and bottom-line growth. Within WPP's Grey Advertising, Jason built a New York-based branding and design company from the ground up and managed a sales promotion network across multiple offices. At MDC, he ran the West Coast office of a global social media agency.
An ICF PCC, Jason consistently brings out the best in people and teams, inspires original and bold ideas, delivers high-ROI value to clients, and cultivates meaningful partnerships. His clients include an array of leaders in technology, retail, communications, apparel, and financial services companies.
Born in London, Jason lives in Southern California and works across the globe.
DANIA BARBOSA
Associate Director, Sponsorships
Dania is a former apparel industry executive with over 20 years of experience working with global brands based out of NYC. She helped launch dozens of large-scale initiatives by successfully partnering internally and with suppliers from around the world.
Currently, Dania is living in Los Angeles and on her way to becoming ACC certified with the International Coaching Federation through Coach U. Little did she know, prior to her training, that her background would merge so organically with becoming a coach! It turns out her passion for developing talent and building strong relationships were both rooted in a coaching mindset, and eventually, Leadership Impact training in an executive role is where coaching was first introduced. She's had her own coach now for over five years and is always excited to share the value it brought into her life with others.
In her personal life, being of service to others is where Dania feels most accomplished. Back in NY, she volunteered with a grass-roots organization working with Spanish-speaking immigrants to help them study and pass their citizenship interviews. Here in Los Angeles, she works with the Long Beach Immigrant Rights Coalition in the food distribution for local communities.
Also important to Dania is a good place to run! Her favorite spots here in LA are at the beach or around the Hollywood reservoir.