ASSOCIATE DIRECTORS
TIFFANY DEDEAUX
Associate Director, Chief of Staff
As a PCC and Certified Professional Resume Writer (CPRW) with 15+ years of empowering purpose-driven professionals work outside the box, Tiffany A. Dedeaux redefines what is possible across the technology, consulting, sales, marketing, and design sectors.
Inspired by her Masters in Ecopsychology and Cultural Transformation, Tiffany strives to enhance customer-centric experiences, drive innovation, and increase operational efficiency with a co-active coach approach that helps visionaries from entry- to C-level find their voice and prepare to rise and meet every challenge.
Tiffany is Chief Empowerment Officer at Sacred Time and her clients drive change at ABC, Microsoft, Expedia, Facebook (Meta), Indeed, Boeing, Amazon.
JASON PRESS
Co-Associate Director, Sponsorships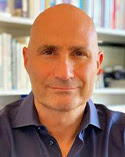 Jason specializes in "nurturing curiosity" -- tapping into clients' natural desire to explore, grow and lead.
Coming from the mad world of New York advertising, Jason has evolved from being an ad man who knows all the answers to recognize that most leaders are fully capable of making the right decisions – particularly when they have a supportive, collaborative, and creative-minded coach working with them to get past their blind spots and see new possibilities.
Prior to beginning his executive coaching practice, Jason was known for managing fast-growing and profitable creative service companies, delivering year-over-year top-line and bottom-line growth. Within WPP's Grey Advertising, Jason built a New York-based branding and design company from the ground up and managed a sales promotion network across multiple offices. At MDC, he ran the West Coast office of a global social media agency.
An ICF PCC, Jason consistently brings out the best in people and teams, inspires original and bold ideas, delivers high-ROI value to clients, and cultivates meaningful partnerships. His clients include an array of leaders in technology, retail, communications, apparel, and financial services companies.
Born in London, Jason lives in Southern California and works across the globe.
DANIA BARBOSA
Co-Associate Director, Sponsorships
Dania is a former apparel industry executive with over 20 years of experience working with global brands based out of NYC. She helped launch dozens of large-scale initiatives by successfully partnering internally and with suppliers from around the world.
Currently, Dania is living in Los Angeles and on her way to becoming ACC certified with the International Coaching Federation through Coach U. Little did she know, prior to her training, that her background would merge so organically with becoming a coach! It turns out her passion for developing talent and building strong relationships were both rooted in a coaching mindset, and eventually, Leadership Impact training in an executive role is where coaching was first introduced. She's had her own coach now for over five years and is always excited to share the value it brought into her life with others.
In her personal life, being of service to others is where Dania feels most accomplished. Back in NY, she volunteered with a grass-roots organization working with Spanish-speaking immigrants to help them study and pass their citizenship interviews. Here in Los Angeles, she works with the Long Beach Immigrant Rights Coalition in the food distribution for local communities.
Also important to Dania is a good place to run! Her favorite spots here in LA are at the beach or around the Hollywood reservoir.
LAILA W. KEITH
Associate Director, Communications
Laila Keith is the CEO & Founder of NovaQuest Coaching. She brings 20+ years of success in collaborating closely with diverse corporate partners to establish and grow mutually beneficial relationships centered on talent and development.
Before launching NovaQuest Coaching, Laila served as the Digital Health Practice Leader at FlemingMartin Executive Search and prior to that spent 9 years driving sales and leading sales training efforts for Johnson & Johnson Vision. She worked her way up the ladder at J&J, rising from Senior Territory Business Manager and Field Sales Trainer to Sales Excellence Trainer for the US, Canada, and Mexico. As a key member of J&J's elite training team, Laila advised business leaders in numerous functions, spanning HR, Sales & Marketing, Communications, Compensation, Finance, Legal, Healthcare Compliance, Customer Success, and Leadership Development. Her broad-based expertise at J&J encompassed sales force effectiveness, integrity, inclusivity, effective performance coaching, change management, talent retention, talent development, and cultivating a winning culture.
Earlier in her career, she worked at Novartis and Sanofi-Aventis as a Senior Sales Consultant and at Morgan Stanley in their Investment Banking and Corporate Finance Execution Divisions.
Laila is passionate about helping others reach their brightest potential and advancing DEI initiatives. She brings an eclectic sales, leadership development, training background and consultative approach to coaching. Laila aims to provide clients with a valuable, unique and dynamic perspective to ignite potential, transformation and to realize goals.
One of Laila's proudest moments was successfully rolling-out the first Leadership Development Summit at Johnson & Johnson Surgical Vision. Laila is a native New Yorker and earned her Bachelor of Arts in English and French Studies from Trinity College in Hartford, CT.
KYMBERLY AKOURIS
Co-Associate Director, Communications (Video)
Kymberly is a professional lifestyle coach and small business consultant in the greater Los Angeles area. Her coaching focuses on helping clients find their authentic selves through mindfulness practices, meditation, cognitive-behavioral practices, and time-tested evidence-based principles. Kymberly holds a Certification in Comprehensive Evidence-Based Coaching, a master's in human development, an MBA in Leadership and Management, and Marketing, and has an ACC designation. She is currently pursuing her Ph.D. in Human Development with a concentration in Evidence-Based Coaching at Fielding Graduate University. Kymberly previously contributed to the workforce in the capacity of Corporate Director of financial aid and, finally, campus president for a local private post-secondary school system. She now works as a small business consultant in social media marketing, coaching clients to social media independence. Kymberly's research study is around well-being coaching in underserved communities for her dissertation. She lives in Azusa, California, with her husband and dog and enjoys her grandchildren and Catan's strategy.
ALAN ELMORE
Associate Director, Membership
Skilled Talent Development and Training professional with a proven track record of creating significant improvements in learner attitude, productivity levels and work quality all while reducing costs, lowering turnover, and maintaining a positive work environment.
Detail oriented leader who thoroughly analyzes client need and based on findings creates and delivers effective solutions either online or in person.
Creative, fun-loving, learning event facilitator with demonstrated ability to collaborate with and influence a variety of individuals throughout an organization including partners, peers, leaders, executives and other stake holders.
DEVRA KORWIN
DEI Committee
Devra provides transformative coaching and organizational consulting. She is a Professional Certified Coach (International Coach Federation), a Hudson Coach Institute graduate and an Organization Effectiveness expert (M.A. Organizational Management, Antioch University) who has a successful track record of designing and implementing integrated solutions to support personal and professional development and strategic business goals. She has spent the past 20+ years providing clients with Executive/Leadership Coaching, Transition and Retirement Coaching, Organization Development and Change Implementation, Team Building, Employee Engagement, Training Design and Facilitation and Strategic Planning.
Devra has the ability to collaborate with all levels of management, increasing positive communication between individuals and across departments and work groups, using a wide range of diagnostic techniques and interventions.
Her goals are to enhance personal and leadership performance, align people and processes, assess and address issues and challenges and implement solutions.
MICHAEL EHRENBERG
Associate Director of SIGs
Michael Ehrenberg is a certified leadership, executive and  life coach, speaker, facilitator and panelist with certifications as a CPCC  (certified professional coactive coach)  from the accredited COACHES TRAINING INSTITUTE and an accredited coach with the International Coaches Federation.  Michael works with highly driven  executives and individuals including artists, entrepreneurs.
Michael has worked  with teams and individuals  in areas of leadership development and strategy at companies like Cisco Systems and Novellus Software and has coached individuals in organizations such as Western Digital Media and IHG hotels  Michael's ideal clients are people committed to change and are action driven in their behaviors to create professional and personal achievements.
Michael  worked in the music industry for over 20 years, in marketing and sales first at record labels, and then launched his own company, Outsource Music, working with artists like John Mayer, Eric Clapton, Snow Patrol, Dave Matthews, Train, David Grey, Lucinda Williams, Ryan Adams, Patty Griffin, Indigo Girls and many others. As of late, Michael has incorporated coaching skills and leadership initiatives with artist management companies, musicians, artists  broadcasters and record executives. In this role he has helped them realize their own unique selves and who they want to be in order to be both successful in  business,  while maintaining  balance in their lives.
Michael has also lived and worked in Europe, and has worked as a Spanish Language Interpreter  and coach both in Madrid, Spain and back in California!!
MATTHEW ZOMORODI
Associate Director of IT
Matthew started his journey as a coach in January of 2022, enrolling in the graduate program in Professional and Executive Coaching at the University of Texas at Dallas. It offered a new challenge to the servant leadership skills he had developed over several years as the scrum master of an Agile engineering team. While his roots are in team coaching and Agile methods, he enjoys working with individuals to realize their dreams and achieve their goals.
"The value I bring is bringing out the value in others!"
As Associate Director of IT for the Los Angeles ICF, he is able to keep one toe in the technology that has brought him to this point - his undergraduate in Software Engineering gave him the opportunity to serve teams as their scrum master.
When Matthew is not grinding out software for the defense industry, or coaching the best people on this planet, or building the ICF's LA chapter, he spends his spare time reading - usually in Spanish or Italian, learning other languages like French or Farsi, or attending Latin dance classes. His favorite is bachata, although he can survive a good salsa hit.
DEBORAH (SUNNI) SMITH
Assistant Director for Special Events
DeBorah "Sunni" Smith is an ICF PCC certified coach and consultant who specializes in facilitating the growth, emergence, and success of leaders and chief executive officers who seek to bring about systemic change. Her home base is in Los Angeles, California but her client list is global in both origin and scope. Sunni's executive coaching capabilities include areas of emergent leadership, organizational development, and numerous certifications that underscore her coaching competencies. Her clientele thrives in the corporate and public arenas. As an organizational strategist and thought partner, she is credited for successfully advancing values/vision/mission alignment, governance, organizational sustainability, and employee engagement. Her brand of transformational executive coaching includes expertise in positive leadership presence; change management; transparency and trust; along with strategic use of diversity, equity, and inclusion principles.
In addition to providing professional coaching services through her own company, Cassava Coaching & Consulting, Sunni serves as an affiliate and adjunct coach with several coaching entities. Other corporate entities with which she is professionally affiliated include the Ariel Group, the Center for Creative Leadership (CCL), Mindful Leadership Consulting, the Goldvarg Consulting Group, Leading Edge, National Arts Strategies, and Coaching for Justice. One of Sunni's specialties is Coaching SuperVision and she is certified in individual as well as Group Coaching Supervision while being recognized with the European Mentor Coaching Council Global Quality award. Group Supervision work is one for which she has a special affinity is passionate about facilitating groups that empower people to effect change.