Special Interest Groups
ICFLA's Special Interest Groups (SIGs) are designed to provide our members with an opportunity to learn and grow in targeted topics of interest. SIGs are facilitated by ICFLA members with expertise in the selected topics.
SIGs are scheduled during opposing months from our Chapter Meeting schedule. See below for the 2022 SIG dates per topic.
Host:  Kim O'Hara
Storytelling and the understanding of a client's old and new narrative is important in coaching; as important for the coach as it is for the client. When the idea of writing a book comes up, especially if a professional is not a natural writer, there is the presentation of confusion. Why would I do this, and how come the idea won't go away? When called to write a book, the best way to eliminate the overwhelm and confusion is to drill down into the objectives of the book.
This teaching would cover:
How to identify the objectives of book.
What is the deeper narrative?
Is there a hook or trademarked idea?
Who is the Reader Avatar of the book?

Host: Gretchen Hydo, MCC
Schedule: 3rd Thursday from 10:30 am to 12:00 pm PST

2022 Dates:
Many coaches love coaching but have no idea how to launch or maintain a successful practice. Marketing scares them and they feel overwhelmed by becoming an entrepreneur who suddenly has to create sales, an online presence, and keep on top of the day-to-day tasks of running a business. This Special Interest Group focuses on how to set up your systems, find clients, up your confidence, and grow your business. Bring your questions to this interactive 90 minutes!
Coaching Supervision Group
Leaders: Paul Sanbar, Certified Coaching Supervisor, ESIA* & Courtney Birch Webster CPCC, PCC
Schedule: 2nd Wednesday of the month from 3:00 pm to 4:30 pm PST

2022 Dates:
Description
Supervision is a non-judgmental partnership in which the coach brings his/her work to a supervisor to explore challenges, ethical dilemmas, emotional responses, and how the personal may intrude into the professional.  The supervisor does not evaluate or judge but holds a reflective space for learning and connection for the group.
ICF research has identified key benefits for coaches who receive Coaching Supervision, which include:
Increased self-awareness
Greater confidence
Increased objectivity
Heightened sense of belonging
Reduced feelings of isolation
Increased resourcefulness
Two Groups, One Date and Time
Whether you are a newer coach or an experienced one, you will find a resonant space for you and your peers to gather and reflect.  Both facilitators and all attendees will all meet together on Zoom to center ourselves, and then we will separate into two groups based upon experience.
Paul Sanbar will lead the veteran coaches group
Courtney Birch Webster will facilitate the group for coaches with fewer than 750 hours of coaching.
For both groups, we request that you take a moment of reflection prior to joining to ensure you bring into the session an active client case (or recently active) to discuss. That said if you've never experienced coaching supervision or you aren't sure if your case is a good one, come anyway to learn and grow.
Host: Carly Anderson, MCC
Description
ICF provides a path of development for professional coaches who want to differentiate themselves from anyone who calls themselves a coach. The credentialing path supports coaches to develop from beginning level (ACC), to intermediate level (PCC), to advanced coaching skill level (MCC).
If you are interested in what it takes to become credentialed at ACC, PCC or MCC level this group is for you! If you are a mentor coach who wants to engage in dialogue about competency distinctions to support your development as a mentor coach, you are also welcome!
Led by Carly Anderson, MCC, this group will address:
Why pursue ACC, PCC, or MCC credentials?

What is the difference between ACC, PCC and MCC skill level?

What questions do you have about becoming an ICF credentialed coach?
Each meeting will also highlight one or more of the ICF Core Competencies and what distinctions ICF Assessors want to hear in your coaching at each skill level.
Carly is an active ICF Assessor since 2005 for ACC, PCC and MCC applicant coaching session recordings (which ICF calls Performance Evaluations). She has led and supported ICF PCC and MCC Assessor community trainings, and participated in the pilots of upcoming changes to ICF credentialing exam (previously called the Coach Knowledge Assessment), as well as ACC and MCC assessing criteria. Carly also participated as the core team of coaches who updated the PCC Markers in 2020 to align with the updated ICF Core Competencies.
You are welcome with your questions, your curiosity and your learning mindset!

Host: Tom Henschel
Schedule: 2nd Friday from 9:00 am to 10:30 pm PST
2022 Dates:
A self-directed learning group exploring coaching situations involving a coach, a client, and an employer. Come join our diverse, welcoming community as we support each other to elevate our executive coaching skills and impact.
Host: Dr. Damian Goldvarg, MCC, ESIA
Schedule: 2nd Wednesday from 12:00 pm to 1:30 pm PST
2022 Dates:
The Master Certified Coach (MCC) is the highest level of coach certification offered by the ICF. As of 2020, there were only 1,258 MCC-accredited coaches in the world. This group is for MCCs to meet and learn from each other. We will discuss challenges, coaching trends and how to advocate for the development of the coaching professional practice worldwide. Each session will be worth 1.5 Resource Development CCEs.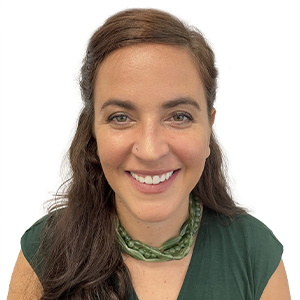 Host: Diana Ideus, MCC
Schedule: 3rd Tuesday from 10:30 am to 12:00 pm PST
2022 Dates:
Per your request, ICFLA has launched a Group & Team Coaching SIG! Come join us to learn more about how to develop, launch and maintain a successful group or team coaching program!


Emotional Intelligence SIG
Hosts: Desiree Briel Rodi, ACC 
Schedule: 4th Tuesday from 11:00 am to 12:30 pm PST
2022 Dates:
We will explore and spend some time together looking at the importance of emotions and feelings, models for labeling them, and various definitions and explanations of the purpose of emotions. We will also discuss our own comfort with emotions and how to leverage emotions in coaching.
The Science of Coaching SIG
Host: Ellen Cohen, J.D, CPCC, PCC, CPQC
Schedule: Last Friday from 10:00 am to 11:30 am PST
2022 Dates:
In this interactive and educational special interest group (SIG), we'll explore the science embedded in coaching to better understand how our brains and bodies respond and change through coaching. There will be a special focus on new and innovative concepts, as well as working with thought leaders in the science of coaching. 
Topics may include science-based methodologies, frameworks, tools, assessments, coaching programs and other instruments to help us be the best coaches for our clients.  We may delve into neuroscience, psychology, positive psychology, biology, physiology and even physics, nutrition and other science-based concepts that can impact and transform our coaching clients.
We love having presenters from the ICFLA community, so if you have a related program, please let us know!